The Reds made light work of Heidelberg United in the quarter final at Olympic Village, with Mileusnic scoring a hat-trick in the 3-0 win.
WATCH:  FFA Cup QFs MD1 goals wrap
WRAP:  As it happened: Westfield FFA Cup QFs MD1
REDS BUILDING UNDER KURZ
The Adelaide match-winner says new boss Marco Kurz is trying to implement a new playing style for the side and it seems to be working with the Reds unbeaten so far in pre-season.
"We've got a different style of play," Mileusnic told Fox Sports.
"We're still working on it, every game we're getting better and better.
"We're focusing on getting more men in the box and trying to score more goals and trying to win the ball closer to the goal and I think it's working quite well."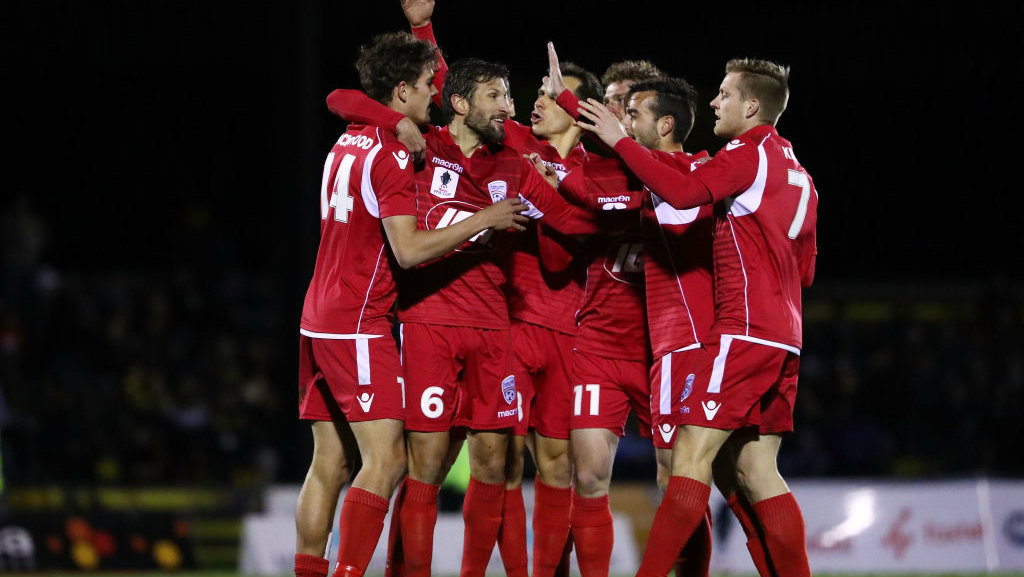 WATCH: Reds recruit's stunnig rabona
NIKO SHARING THE LOVE
While Mileusnic was a clear man-of-the-match, the Reds had a host of strong contributors with Karim Matmour, George Blackwood and Ryan Kitto all impressing.
"They did fantastic," the young winger said.
"George [Blackwood] coming in from Sydney, he's blending in really well with the boys and he's doing a great job working hard and scoring goals also.
"[Ryan] Kitto is playing a bit of a different position at left-back but he's getting down the line and doing a great job."
"It's always good to score goals. I was lucky to get, you could say easy goals, but I got into positions and I put them away luckily."
This article was originally published at: http://www.theffacup.com.au/article/adelaide-uniteds-westfield-ffa-cup-hero-nikola-mileusnic-i-was-lucky/1rj0rcgilqnv61pgiiiqjmzh5j.