November 2014 in Riyadh is why. 
And after last season's excellent effort from Sydney FC and Melbourne Victory – both reached the knockout stage last May after taking some impressive scalps, with Sydney topping their group and Victory eding second behind Shanghai SIPG before heartbreaking exits for both – I expect one of this year's three A-League teams to go one step further and make it beyond May.
With the ACL group stage kicking off for Australian teams this week, Adelaide United showed the type of commitment, concentration and character they'll need against Asia's best in their 1-0 win over the Jets last Friday night.
This was epitomised by Taylor Regan's aggression, Riley McGree's vigour and John Hall's bravery.
Someone check what John Hall's head is made of - we can use that info to build Iron Man suits. #ADLvNEW

— Ned Zelic (@NedZelic) February 17, 2017
And there's nothing like a fresh start in a new competition like the Champions League. 
For a United side that's endured a horror season, this could well be a circuit breaker - if the Jets win wasn't already. 
Adelaide's ACL opponents guide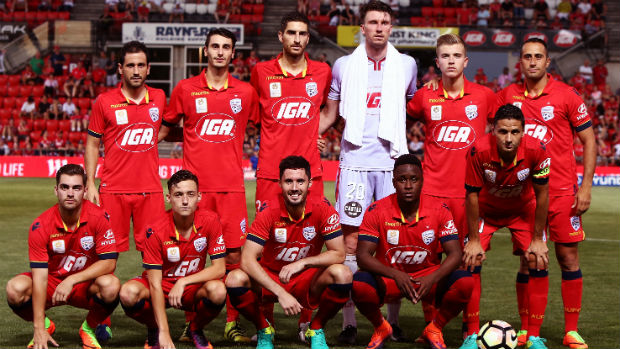 What's more, with credentialed and fresh new faces in the Reds camp signed from overseas, it'll be fascinating to see how Gui Amor approaches his first ACL test on Wednesday night against the dangerous Gamba Osaka.
But 24 hours earlier, the Wanderers are back in a competition they clearly relish fresh from that drought-breaking Sydney Derby win.
Coach Tony Popovic has been planning for this since busy period since they qualified last year. He knows it's not how you start the season, but where you end up. 
You sense with their 30-man squad, Wanderers be peaking at just the right time for some glamour ties at Campbelltown.
Wanderers' ACL opponents guide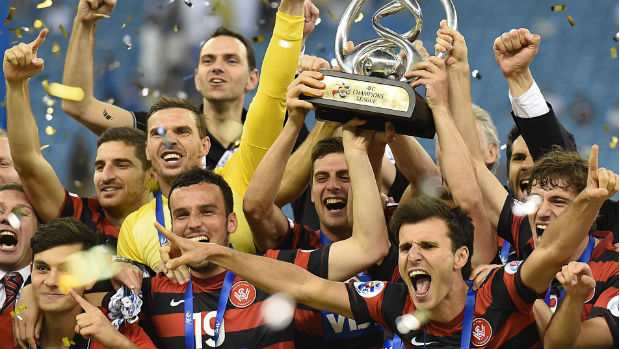 Like the Reds it has  been an underwhelming domestic season thus far for the red and black, but that Saturday night derby stunner at ANZ Stadium will have lifted them at just the right time.
"In Popa We Trust" is still the mantra.
But for me, Roar are the most interesting. 
Thomas Broich is clearly loving life playing every few days rather than the grind of weekly training. He will be key in what could be his final season. 
Roar's fitness - smashed out in the heat of a Brisbane summer - is another factor. 
Want an example? Considering Roar were depleted through injury against the red-hot Glory in Perth, John Aloisi's side produced a courageous display to pick up a crucial point on the weekend. 
Their form to date in the ACL has been outstanding, too, with younger players stepping up alongside the old guard of Broich, McKay and North, while Jamie Maclaren is hitting form at just the right time alongside the equally dangerous Brandon Borrello.
Brisbane Roar's ACL opponents guide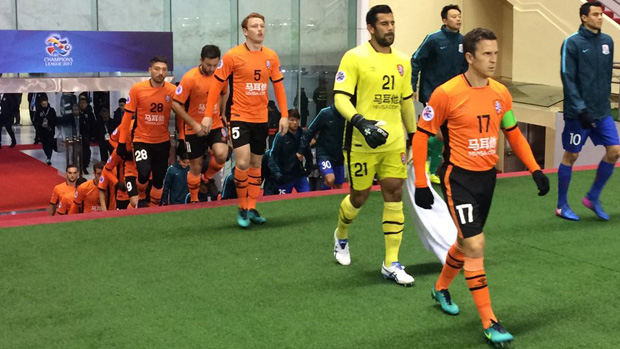 Anyone who saw them dismantle Shanghai Shenhua in China in the qualifer, be warned. 
In a group that's fairly evenly matched, Roar have as good a chance as any to end up in the knockout stages. 
And for the players of all three clubs, after a long season of training, it's now play-recover-travel-play for the next few months.
This, I sense, is going to be another rollercoaster ride for fans of our teams, coaches and managers as the ACL slowly but surely gains traction in this market. 
Like the Wanderers three years ago, you just never know what might happen.
This article was originally published at: http://www.a-league.com.au/article/analysis-continental-success-awaits-aussie-teams/1cqyqq6d0g6871dabgipk1kte1.