REPORT + HIGHLIGHTS:   Caltex Socceroos draw with Cameroon
REACTION :  Ange praises Gersbach after draw at Confeds Cup
In the other Group B fixture, Germany fought back from a goal down to earn a 1-1 draw against an Alexis Sanchez inspired Chile outfit.
That sixth-minute goal from @Alexis_Sanchez is the earliest goal that Germany have conceded in a #ConfedCup match. #GERCHI 🇩🇪🇨🇱 pic.twitter.com/aAXuKCa9mk

— #ConfedCup (@FIFAcom) June 22, 2017
The pair of 1-1 draws means all four teams in Group B remain alive in their quest to make the semi-finals.
CURRENT SITUATION
Chile                   4 points, goal difference +2
Germany           4 points, goal difference +1
Australia           1 point, goal difference -1
Cameroon        1 point, goal difference -2
The top two teams from the group advance to the semi-finals.
WILL AUSTRALIA ADVANCE?
It all depends on the result of Monday's game against Chile in Moscow.
Here are the scenarios...
Chile wins
Australia will not advance.
Record-breaker 🙌

The moment @Alexis_Sanchez became Chile's all-time top scorer.

See the highlights of #CHIGER on #OptusSport. #ConfedCup pic.twitter.com/2joh8JcG0I

— Optus Sport (@OptusSport) June 22, 2017
Chile and Australia draw
Australia will not advance.
Australia wins by 2+ goals
Australia will advance, because no possible result from the Germany v Cameroon game could knock the Caltex Socceroos out of the top two.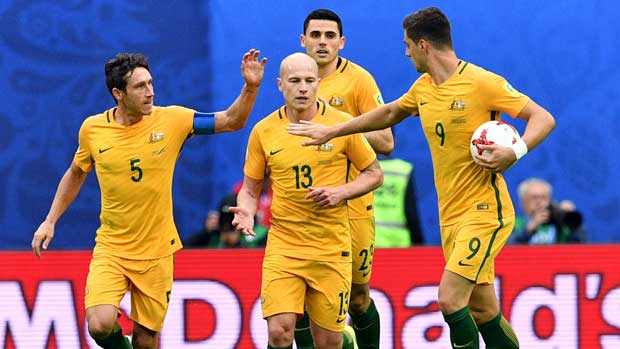 Australia wins by 1 goal
This is where the calculators kick in!
Under this scenario, Australia would remain behind Chile on goal difference.
They would only advance if Cameroon beats Germany by a low-scoring two-goal margin (e.g. 2-0, 3-1).
That would leave Australia and Cameroon level on points and goal difference, with Australia advancing on a higher number of goals scored.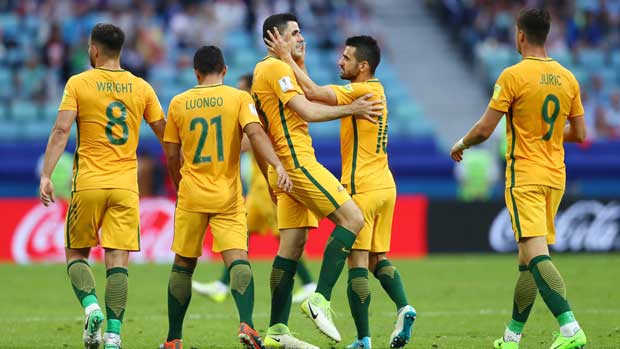 However, a high-scoring two-goal win for Cameroon (e.g. 4-2, 5-3 etc.) could see them pip the Caltex Socceroos courtesy of goals scored, depending on Australia's scoreline.
If Australia and Cameroon finish equal on points, goal difference and goals scored, as well as their game having been drawn 1-1, it would come down to the number of yellow and red cards issued to each team throughout the tournament.
This article was originally published at: http://www.socceroos.com.au/article/confederations-cup-group-b-state-of-play/kzu3p4m7yrqi15w5e6x7f77b9.