Today we ask, who is the competition's greatest ever attacker?
We've picked five of the deadliest marksmen from the first 12 seasons, but you'll decide who has been the best.
Cast your vote at the bottom of the page!
Who is the Hyundai A-League's best-ever midfielder?
Who is the Hyundai A-League's best-ever defender?
Archie Thompson
A goal in Melbourne Victory's first ever Hyundai A-League game set the scene for a remarkable 11-season tenure at the club where he is now a dead-set legend.
He scored in every one of those 11 seasons and in many different ways, eventually notching 90 goals to still sit third on the all-time list.
His five-goal haul in the 6-0 thumping of Adelaide United in the 2006/07 Grand Final remains one of the Hyundai A-League's most iconic moments.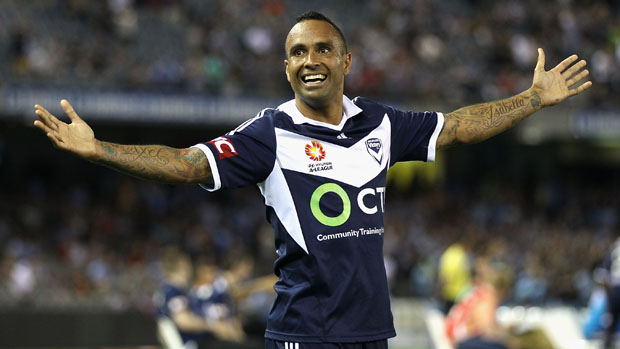 Alessandro Del Piero
He may have played just two seasons in the Hyundai A-League, but for sheer quality the Italian sits right near the top.
The World Cup winner scored 24 goals in 48 games for Sydney FC, showing the guile, class and pure ability which had seen him find the net over 200 times for Juventus.  
Most memorable was his four-goal performance in a 7-1 win over a shell-shocked Phoenix, with all four strikes right out of the top drawer.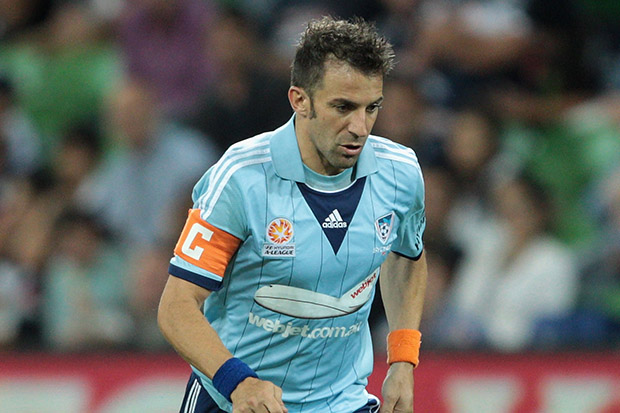 Shane Smeltz
Some players score goals wherever they play and the kiwi marksman is the perfect example.
Starting and finishing his Hyundai A-League career with Wellington, the livewire striker also enjoyed prolific stints at Gold Coast United, Perth Glory and Sydney FC.
The double Golden Boot winner and 2008/09 Johnny Warren Medallist overtook Archie Thompson last season and eventually left the Hyundai A-League having scored 92 times.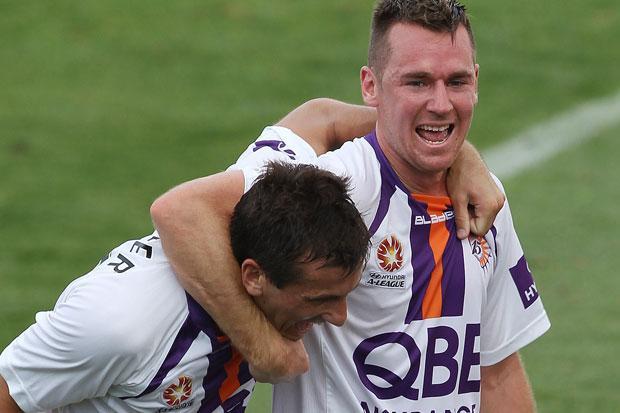 Mark Bridge
Adored by fans at all three of his Hyundai A-League clubs, his consistency and drive mark him out as a dangerous and highly effective striker.
He scored the winning goal for Newcastle in the 2007/08 Grand Final and was also on the scoresheet in the 2009/10 decider for Sydney FC.
His 11 goals in Western Sydney's debut season helped propel them to the first of three Grand Finals, all of which Bridge played in.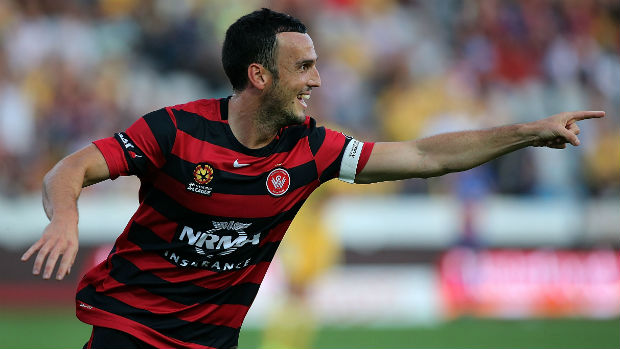 Besart Berisha
When Ange Postecoglou brought a little-known Albanian to Brisbane Roar ahead of the 2011/12 season, few could have foreseen the impact he was to have.
A barely containable passion was meshed with an unquenchable thirst for goals which saw Berisha score 48 times in three seasons at Suncorp as Brisbane won two Championships.
A move to Melbourne Victory followed, but the goals kept flowing and last season he became the first player to bring up a century of Hyundai A-League goals.
This article was originally published at: http://www.a-league.com.au/article/debate-who-is-the-hyundai-a-leagues-best-ever-attacker/to6or5k183q31q2rjhvs6emgp.