The sides meet in a crucial World Cup qualifier at the Adelaide Oval on Thursday night. 
How do they match up in key areas of goals, shooting, passing, fouls, defence, tackling and discipline?
We crunch the numbers to find out…
Caltex Socceroos goals breakdown
GOALS
Saudi Arabia have found the net 13 times, while the Caltex Socceroos have scored 11 goals.
Japan have the most goals in Group B with 14.
Both Australia and Saudi Arabia have scored the first goal in their games five times.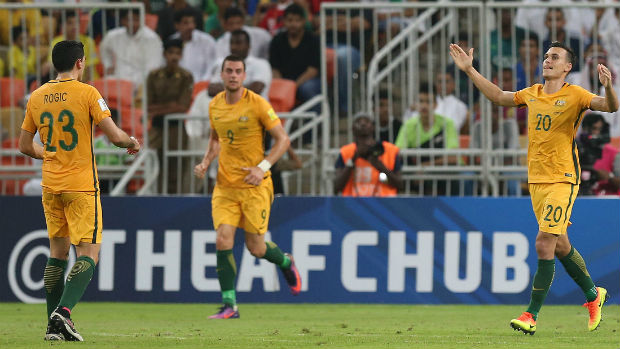 SHOOTING
Australia's players have fired off 73 shots in their seven Group B matches, 33 of which have been on target.
By contrast, Saudi Arabia have fashioned just 55 goal-bound efforts, with only 22 of those troubling the opposition goalkeeper.
PASSING
The Caltex Socceroos have played by far the most passes in Group B with 4025.
Saudi Arabia are second, but with nearly 450 fewer passes, having made 3577 so far.
Australia's passing accuracy is also the best in Group B (and in fact top equal across both Asian groups) with 82%.
Their Adelaide opponents find their target with 79% of their passes.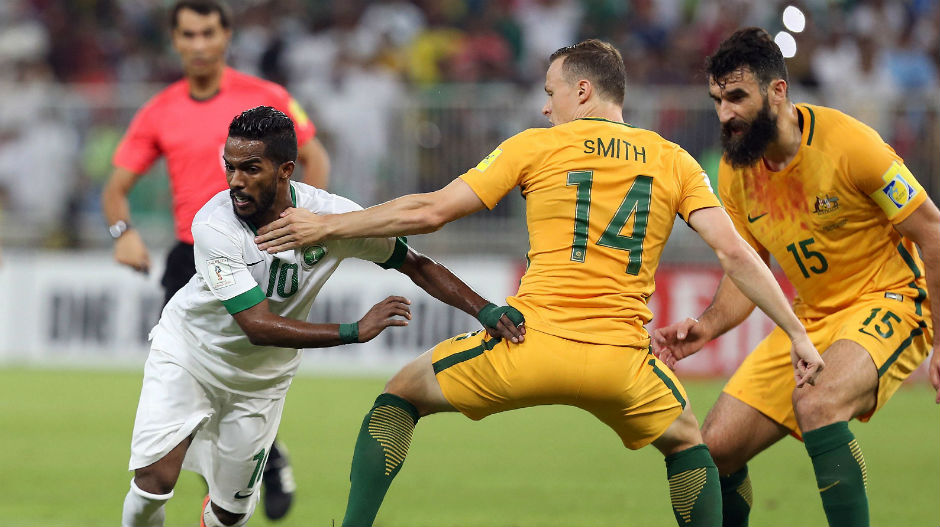 DEFENCE
Saudi Arabia are the equal best defensive side in Group B, conceding just five goals.
Australia though have conceded just six times in their seven matches.
The Saudis have kept four clean sheets, compared to Australia's three.
And the Saudi Arabian goalkeepers have been busier, making 20 saves, while Australia's custodians have been called upon 17 times.
TACKLES
The Caltex Socceroos have made 121 tackles, slightly more than Saudi Arabia's 117.
However, the Saudis have a 77% success rate, compared to Australia's 76%.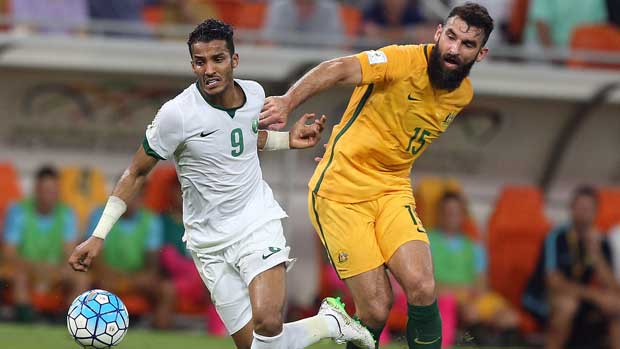 FOULS
Australia have conceded 114 fouls in their seven Group B games, more than any side in either group.
By contrast, Saudi Arabia have drawn the referee's whistle just 72 times.
Meanwhile, Australia's players have been fouled 80 times, compared to 88 infringements on the Saudi Arabians.
Australia's attackers have been called offside 16 times, compared to 12 for Saudi Arabia.
DISCIPLINE
Australian players have been booked 11 times in their seven encounters while Saudi Arabian players have received ten yellow cards.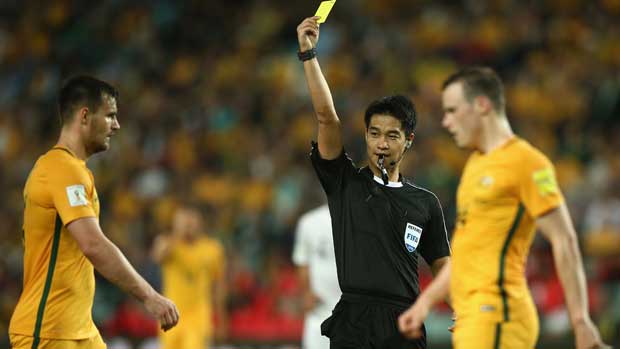 However, Saudi Arabia have had a man sent off, while Australia have yet to receive a red card in Group B so far.
The Caltex Socceroos tackle Saudi Arabia in a crucial World Cup Qualifer in Adelaide on June 8. Click Here for Tickets

This article was originally published at: http://www.socceroos.com.au/article/fifa-world-cup-qualifying-stats-caltex-socceroos-v-saudi-arabia/qli6arhp7oz313jrq1rvmr9qg.