Hiddink, a Socceroos legend after he helped qualify the national team for the 2006 World Cup where Australia reached the knockout round of 16, is back for his second spell in west London. 
Mourinho was sacked after the reigning Premier League champions sat in a disastrous 16th spot in the EPL following a horrendous season of results, and player and staff discontent.  
Hiddink has previously coached Chelsea on a temporary basis in 2009, winning over many players and fans. 
He helped the club lift the FA Cup on his final day in charge before he returned to his role as Russian manager though he later coached Turkey. Many Chelsea fans wanted Hiddink to stay in the job. 
The Dutchman was recently in Sydney for a ten-year anniversary celebration of the World Cup qualification over Uruguay at ANZ Stadium.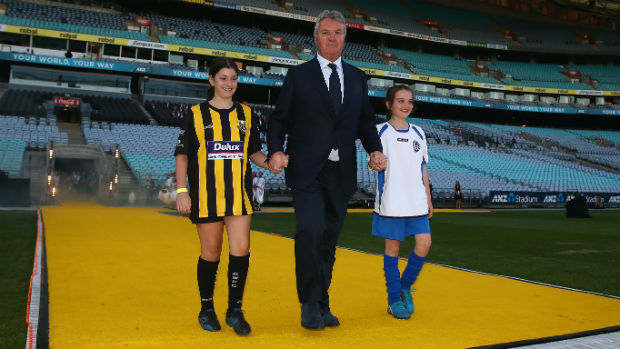 This article was originally published at: http://www.socceroos.com.au/article/former-socceroos-boss-expected-to-take-charge-at-chelsea/gdv7fdnc1zl914fbckt91s58a.