The match, to be played at the Sydney Olympic Park Sports Centre, is a rare opportunity for the Futsalroos to play an international on home soil as the team prepares for the AFC Futsal Championship 2016 which will be held in Uzbekistan next month.
Futsalroos Head Coach Robert Varela has selected a 12-player strong squad for Sunday's match against the Solomon Islands, although they will be without overseas based Jarrod Basger and Tobias Seeto.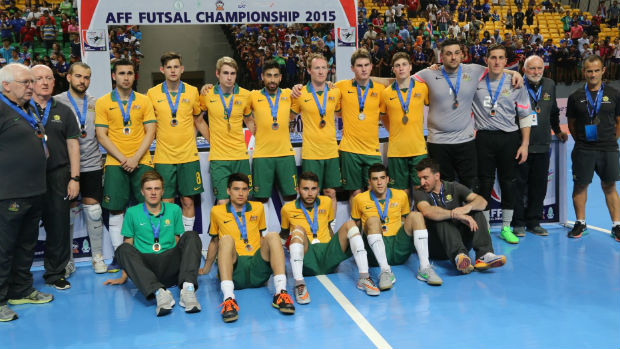 "The Solomon Islands will provide us with a very good test. They are very quick and extremely skilful, and their unpredictability in attack makes them a difficult opponent to contain," Varela said of the Futsalroos' opponents.
"Our boys are in the middle of a very taxing fitness program so it would not be surprising to see a few heavy legs towards the end of each half.
"However, this is a great opportunity for the players to show their wares in front of family, friends and the general futsal public for the first time in many years."
The Futsalroos have been grouped alongside reigning AFC Champions Japan, Malaysia and Qatar for the AFC Futsal Championship 2016 which doubles as the FIFA Futsal World Cup qualifiers, with the top five teams at the end of the tournament qualifying for the FIFA Futsal World Cup 2016 which will be held in Columbia this September.
The Futsalroos qualified for the last FIFA Futsal World Cup in Thailand in 2012 where they finished third in their group behind Italy and Argentina.
Gates at Sydney Olympic Park Sports Centre on Sunday open at 1pm with kick-off at 2pm. Tickets are available by visiting www.ticketdirect.com.au/Event/Details/83890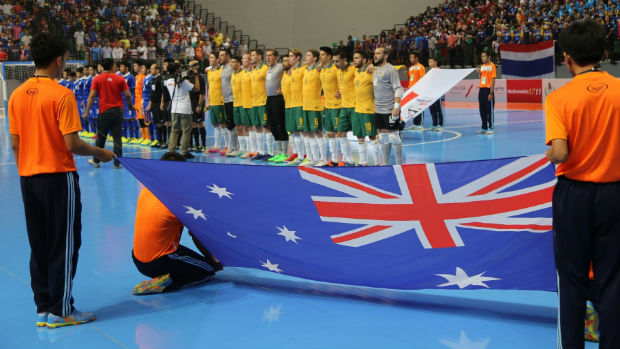 Images courtesy of Mark Seeto
Match Details
Futsalroos v Solomon Islands
Sunday 24 January 2016
Sydney Olympic Park Sports Centre
Kick-Off 2:00pm
Ticket details: Adults - $10, Kids under 16 - FREE
Click here to purchase tickets
Futsalroos squad v Solomon Islands
Daniel Fogarty, Gregory Giovenali, Wade Giovenali, Glen Kelshaw, Angelo Konstantinou (gk), Dean Lockhart, Robbie Maiorana (gk), Daine Merrin, Christopher Polkinghorne, Blake Rosier, Peter Spathis (gk), Christopher Zeballos