On the eve of the 2016/17 Season decider, supporters will be able to get up close and personal with the Grand Final combatants, get autographs and pose for photos.
As well as seeing the two teams, there is also a variety of fun activities planned for the day including the Hyundai Fan Van and Westfield Football Darts.
Don't forget to head to the popular ALDI MiniRoos Kick-Off Zone for the chance to win an opportunity to play on the pitch at half-time during the Grand Final – in a great ALDI competition.
You can also take part in soccer clinics or test your skills on the ALDI MiniRoos Kicking target – you may even get a quick lesson from A-League legend and ALDI MiniRoos Ambassador Archie Thompson.
Participants will be able to go into the draw to win a signed match ball or a family pass to the Hyundai A-League Grand Final by completing the Grand Final Saturday activity passport.
The Hyundai A-League Grand Final between Sydney FC and Melbourne Victory will be played in Sydney next Sunday. Click here for tickets .
Grand Final Saturday Details
Date: Saturday 6th May
Location: Entertainment Quarter
Time:  From 1pm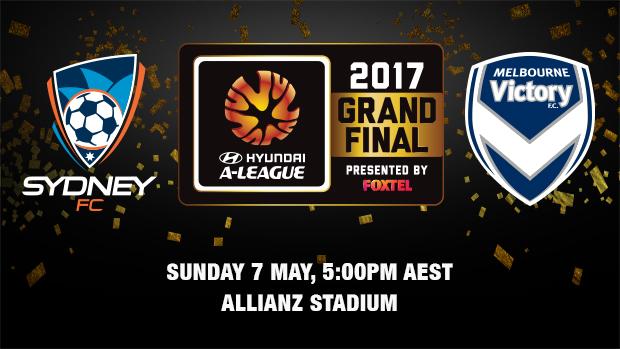 This article was originally published at: http://www.a-league.com.au/article/grand-final-saturday/16gp7q3gjd7n117q575nmmrqmm.