Young talent time
There was a piece of history in Melbourne on Saturday night as City defender Dylan Pierias became the first Millennial (person born in the 2000s) to play in the Hyundai A-League. And the 16-year-old was excellent on debut, alongside another City teenager in Denis Genreau. The pair weren't the only youngsters to impress in Round 19 with the form of Adelaide's Riley McGree and Jordan O'Doherty a bright spot on a bleak Friday night at Coopers Stadium. Throw in Roar's Dane Ingham, the Mariners' Liam Rose and Wanderers centre-back Jonathan Aspropotamitis among others and it's clear to see the young talent coming through in the Hyundai A-League is as strong as ever.
MCY's Dylan Pierias the first Aus mens national league player born in the 2000s #MCYvBRI

— andrew howe (@AndyHowe_statto) February 11, 2017
The Okon revolution 
The Mariners have endured some lean times over the last couple of seasons in the Hyundai A-League. Former Socceroo Paul Okon was brought in just before the 2016/17 Season to try and turn things around and on the evidence of the last few weeks, he's doing just that.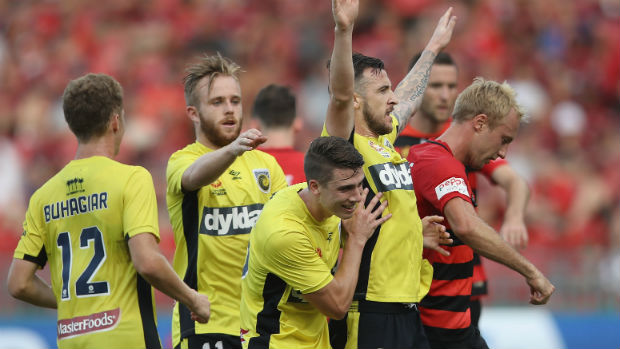 The structure is better, the football is good to watch and – most importantly - the results are starting to materialise. Sunday's 2-0 win was their third on the trot and they are now right in the mix to play finals football, nipping at the heels of the Jets in sixth spot (and what an F3 Derby we have coming up in Round 21). And with Okon's influence and confidence now flowing right through his young squad, you'd be foolish to rule them out.
Is Paolo the new Kenny?
Still on the Mariners boss and how good was it to see him run down the sideline before a stacks on with his players as they celebrated O'Donovan's second goal against the Wanderers. You got to love his passion. Perth Glory boss Kenny Lowe is in a league of his own with his touchline antics and witty one-liners but Okon is fast becoming a must-watch coach on the sidelines. Great stuff Paolo!
Love that from Okon. In with his players for the celebration & doesn't he deserve it. Transforming this club, on verge of 3 wins in a row.

— Daniel Garb (@DanielGarb) February 12, 2017
Adelaide kids blossom as Reds wilt
There hasn't been much to get excited about in the City of Churches this season as United's title defence has failed to get going. Gui Amor's side hit a new low on Friday night as they slumped to a 5-0 drubbing at home to the Glory. But amid all the doom and gloom there is something to get excited about, and that's the form of some of their youngsters.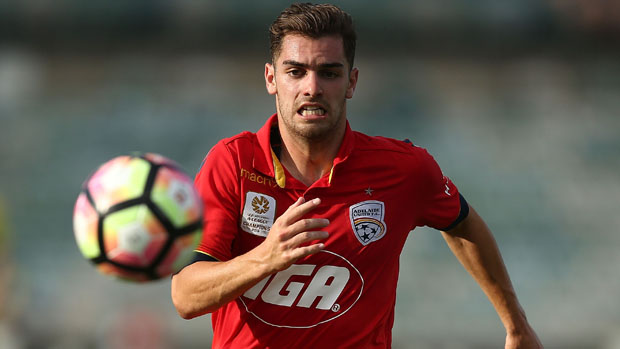 The likes of Ben Garuccio (21), Riley McGree (18), Jordan O'Doherty (19), Nikola Mileusnic (23) and Mark Ochieng (20) all played against Glory and have done exceptionally well when called upon this season. While the 2016/17 Season might be gone for the Reds, the future does look good.
This article was originally published at: http://www.a-league.com.au/article/hyundai-a-league-talking-points-round-19/1d5cixzk4jlg81vpa83klc64r2.