Sydney FC star claims Johnny Warren Medal
Gallery: stars shine at Dolan Warren Awards
The Serbian star has scored nine goals this season for the Sky Blues, one short of a pre-season pledge he made to the club's assistant coach. 
"I promised before the season to Steve Corica that I would score ten," revealed Ninkovic.
"I need to score in the Grand Final," he said.
And Corica knows all about scoring in grand finals, having slotted the winner in the inaugural Hyundai A-League Grand Final in 2006. 
But it's team first. That's the message from "Ninko" ahead of Sunday's Hyundai A-League Grand Final.
Ninkovic capped a superb individual season by claiming the Johnny Warren Medal at the annual Dolan Warren Awards function in Sydney.
Here is the best player in the @ALeague season 16/17 - Johnny Warren Medalist Milos Ninkovic #SydneyIsSkyBlue #Congrats pic.twitter.com/xlLzZX8Q5S

— Sydney FC (@SydneyFC) May 1, 2017
But the amiable Serbian would happily trade the honour for a winners' medal on Sunday.
"I would like - if I [could] - to swap this award with a trophy in the Grand Final," Ninkovic told reporters after receiving the night's top prize. 
"The Johnny Warren Medal is an award only for me and to win the Grand Final is an award for everyone.
"That will be the biggest trophy in my career," he said.
Congratulations #MilosNinkovic @ALeague #JohnnyWarren winner #SydneyIsSkyBlue #DolanWarren pic.twitter.com/gvC9G1URs8

— Tony Pignata (@tpignata9) May 1, 2017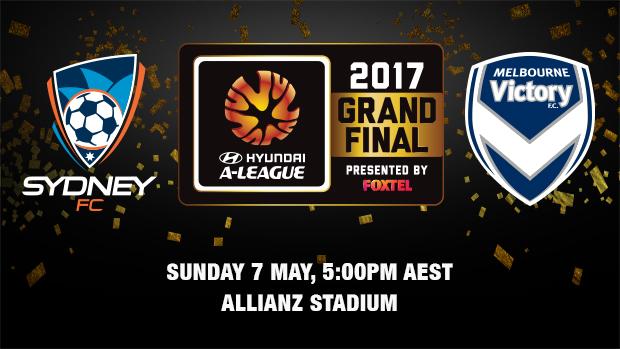 This article was originally published at: http://www.a-league.com.au/article/milos-ninkovics-grand-final-pledge-to-steve-corica/174lo1ljhaa8d1uhx2g7uv0ifr.