Head here for Wellington's official website
WHAT YOU NEED TO KNOW
►Abbas has inked a two-year deal with Phoenix.
►The 2007 AFC Asian Cup winner played over seven seasons with the Sky Blues and Newcastle Jets, making 128 Hyundai A-League appearances.
►Abbas, who is now an Australian citizen, most recently played in the K-League with Pohang Steelers.
►The 30-year-old has already started training with the club and joins the squad initially as an injury-replacement for Louis Fenton.
ABBAS THRILLED TO BE BACK IN A-LEAGUE
"After Korea there were many offers, a lot from home in Iraq, but I wanted to come back to the A-League," he said.
"Phoenix have many quality players, they've recruited well – I want to do something special this year."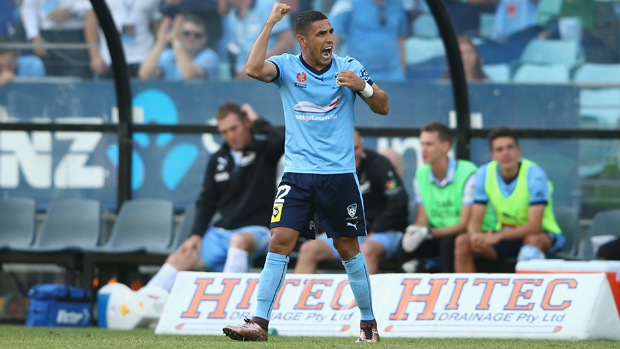 "At Sydney I worked with Rado [assistant boss Rado Vidosic], he's very tactical, and structured, he makes you understand the roles you play, so the chance to work again with him, and of course to learn from Darije [coach Darije Kalezic], was very exciting.
I'm really happy to be here, we have a really good squad. I just want to do my best, and to show the fans of Wellington that I deserve to keep playing at a high level, and hopefully it's a long stay."
KALEZIC: 'RECRUITMENT DRIVE OVER'
"I am very happy with the group that we have recruited but also the players that we have retained," the Phoenix boss said.
"It hasn't always been possible in the past to attract top-quality Australian players to join us here at Wellington – that has changed.
"I am happy that Ali chose to join us, I am happy that fans can see this season [Galloway, Mullen, Vidosic and Abbas] join our club."
PLAYER SIGNING | Welcome to Wellington, Ali! #COYN #ERereTeKeo #ALeague pic.twitter.com/rmzhBN33xt

— Wellington Phoenix (@WgtnPhoenixFC) August 23, 2017
This article was originally published at: http://www.a-league.com.au/article/transfer-news-wellington-phoenix-sign-iraqs-ex-sydney-fc-star-ali-abbas/4nslc3rzik9r1xars8ytf3pxa.